Meet the Team
Learn a little more about Greg, Tiffany and Miles
Partner | McDaniel Callahan TEAM | eXp Realty of CA
Co-Host | Real Estate Radio Talk
Growing up in real estate and learning the business first-hand from his father Terry (affectionately known as the Grandmaster) Greg learned the old-school fundamentals of salesmanship, from door knocking and cold calls to scripts and dialogue.
Combined with his passion for the latest tech and social media, Greg has created a blend of high-tech and high-touch that allows him to regularly sell $1M+ homes in the East Bay. With over 19 years in the business and 400,000+ cold calls under his belt, Greg has truly earned his nickname "The Junior Grandmaster."
Greg has been a Featured Guest on the industry's most popular shows, such as Real Estate Rockstars, Super Agents Live, Top Agent Interviews, Real Estate Coaching Radio and Real Estate Success Rocks. Greg has also spoken to packed rooms at events like CAR Expo, SANDICOR Expo, Young Professionals Groups, Real Estate Success Rocks conference and more.
Greg enjoys tasting all kinds of beers, and considers himself a 'beer connoisseur'.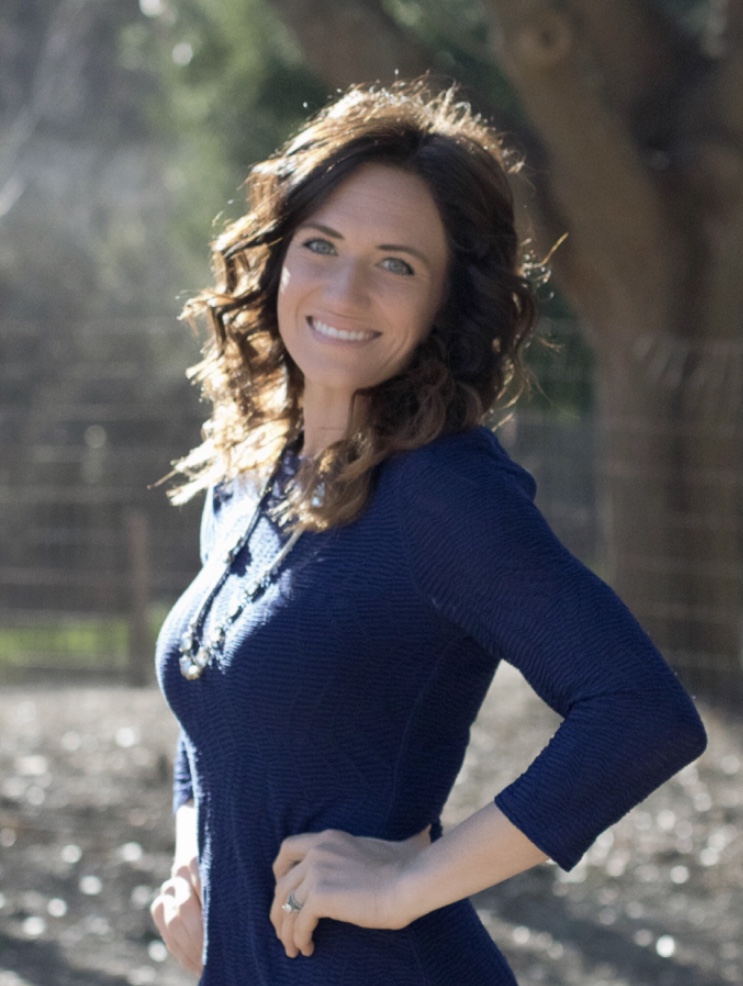 Partner | Skye Real Estate Team | eXp Realty of Ca
Co-Host | Real Estate Radio Talk
Tiffany has grown up around the real estate her industry her entire life!! With her family being home builders and real estate investors, she was always around it and involved in some way.
Tiffany has an extensive background in marketing and sales, and has a keen knowledge on internet and tech trends, all of which allow her to successfully help her clients buy or sell real estate. Tiffany knows how to hustle and will do what it takes to get you what works best for your family and your situation - whether you are buying or selling a home.
Tiffany is passionate about real estate and strives to educate and inspire her clients to make informed decisions based on current and local market trends. She understands that purchasing and/or selling a home is a big decision that requires a lot of thought and commitment. It is her goal to earn her clients trust by consistently delivering on her commitments and demonstrating her credibility through work ethic and a comprehensive understanding of the industry.
In her personal life, Tiffany LOVES to run, hike mountains, do CrossFit, explore different countries, read books and learn new things. Did we mention that she LOVES TO RUN? She enjoys a nice cold brew at local breweries or a flavorful glass of wine at local wineries. Tiffany also loves to spend time and venture off with her 2.5 year old daughter!
Loan Officer | CMG Financial
Co-Host | Real Estate Radio Talk
Miles has been obsessed with real estate for a long time and jumped at the opportunity to work in the mortgage industry. He's worked in the industry for the last 6 years earning the Presidents Council award in 2016, which represents the top 1% in retail dollars of his nationwide company.
Miles has experience working in business banking, mortgages, real estate and property management in California. He practices what he preaches and is an investor in buy and hold real estate and flipped properties. There is a right way to invest and Miles preaches the approach of financial responsibility with all he works on. With so many programs out there to help investors it's important to know all options before making a decision. His goal is to educate the masses so hopefully they can to reach financial freedom through the best investment out there, real estate.
In personal life, Miles loves sports with his true passion being basketball. He competed in Track and Field at UC Berkeley so sports has been a engrained in his upbringing. When you don't find Miles at the studio recording you're most likely to see him at a Friday night happy hour somewhere in the Bay Area.